Before getting into this post I am going to start by giving an update on what I posted about last week, live music. The festival was great and I did manage to see The Stokes, they were unreal! Since then we have come to London where we saw Billie Eilish last night and to my surprise Jungle were the supporting band who I have wanted to see for a few years. Both were amazing, I would even put Billie Eilish up there in the top people I have ever seen and that is considering I don't even really know much of her music. The show she put on was just so good!
I have also booked more live music. Firstly, I am now joining Hol at Harry Styles on Sunday and then on Wednesday going to see Khruangbin (my new favourite band I found at Primavera) in Birmingham. I think that will probably be it for the seasonal work break as far as live music goes but I don't think I have done too bad at all...
New Creative Outlet
Some will know that for a few years I was a self employed videographer (as a side gig). I used to really enjoy it but ultimately I was a much better developer than I was a film maker which discouraged me and eventually packed it in. I think part of my problem was that I was a huge gear head and bought kit that was well above my skill level. For those interested, I was shooting on a Sony PXW-FS5 and a Sony A7S ii. I think another problem I had was that I have never been very good at marketing myself and on top of that I also avoid social media at all costs. Because of this I struggled to find work and the majority of work I did end up getting was corporate style videos which I had zero passion for. I was also shooting a few music sessions for Sofar Sounds which were fun but ultimately I ended up selling most of my kit and giving it up. I then haven't really done much of anything with film making for the last few years.
For a while now I have been looking for a new creative outlet. I have considered painting (it is an easy one to get started with considering Hol is a painter) but I would be starting at a less than toddler making finger paintings level. Also, if you didn't gather from last weeks hatred towards sand, I don't really like things on my skin so paint causes a bit of a problem as it is inevitably messy. So, after a lot of thinking about other options I have started looking back towards film making but this time just for fun.  After all, that is how it all started when I was at school and a friend and I edited a couple of ski videos that he shot on a school trip. I am not suddenly thinking I want to make a feature film or even another ski video but I would love to get back into making some cinematic images at a hobby level.
Because I sold most of my kit I then had the challenge of deciding what I wanted to start shooting on. The key thing here is that I didn't want to spend too much money but as my goal is to make cinematic images I also needed something good enough. Being the gear head that I am (to this day I spend a lot of my time watching reviews of cameras that I should never own) I would be lying if I didn't start at the very top and worked my way down. I started by thinking how amazing it would be to shoot on an Arri Alexa of some kind. This being the camera of choice for most blockbuster films I was only ever being hypothetical with this one but that would be cool to play with at some point in my life. I then jumped a step down to the Canon R5. This can shoot in 8K which again is me being a gear head and always wanting more technical specs. Finally I settled on something which I have ordered and will be with me in the next few days.
I wanted something that didn't give me many options in terms of specs and instead would let me focus on becoming a better shooter. I decided on the Blackmagic Pocket Cinema Camera and not one of the new 4k or even 6k options. Instead I have bought a used original version that is almost 10 years old and only shoots 1080p at a maximum of 30 fps but it shoots that in a really nice video codec and has an image with a lot of character rather than looking really clinical. It also lets me scratch a very old itch. I wanted this camera when it first came out but I was still at college and couldn't afford it. I have paired it with a single Panasonic 12-35mm f2.8 lens which on this camera is a full frame equivalent of 34-98mm. That should be enough of a range for anything I will be needing it for.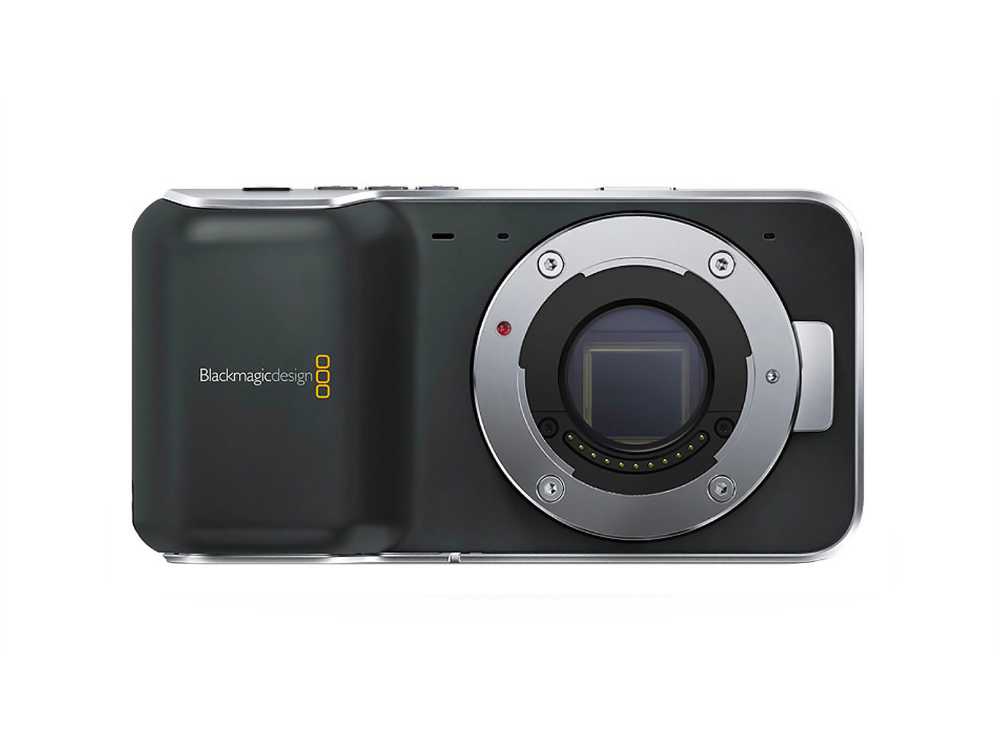 So, now I have some kit, what do I plan on shooting with it? Well, that is something I am going to have to figure out but initially I plan to bring it with me whenever I am going anywhere exciting and try to shoot a cinematic montage video showing off whatever it is I do. I would imagine they wont start very cinematic but in time hopefully they will. On top of that, I have always been in love with documentaries (Philip Bloom being a huge inspiration of mine) so an extremely long term goal would be to start shooting short docs as well but I have a long way to go before reaching that point.
Long story short, I have been missing having a creative outlet so hopefully I will have fun getting back into film making.