Shadebathing, Live Music & Red Wine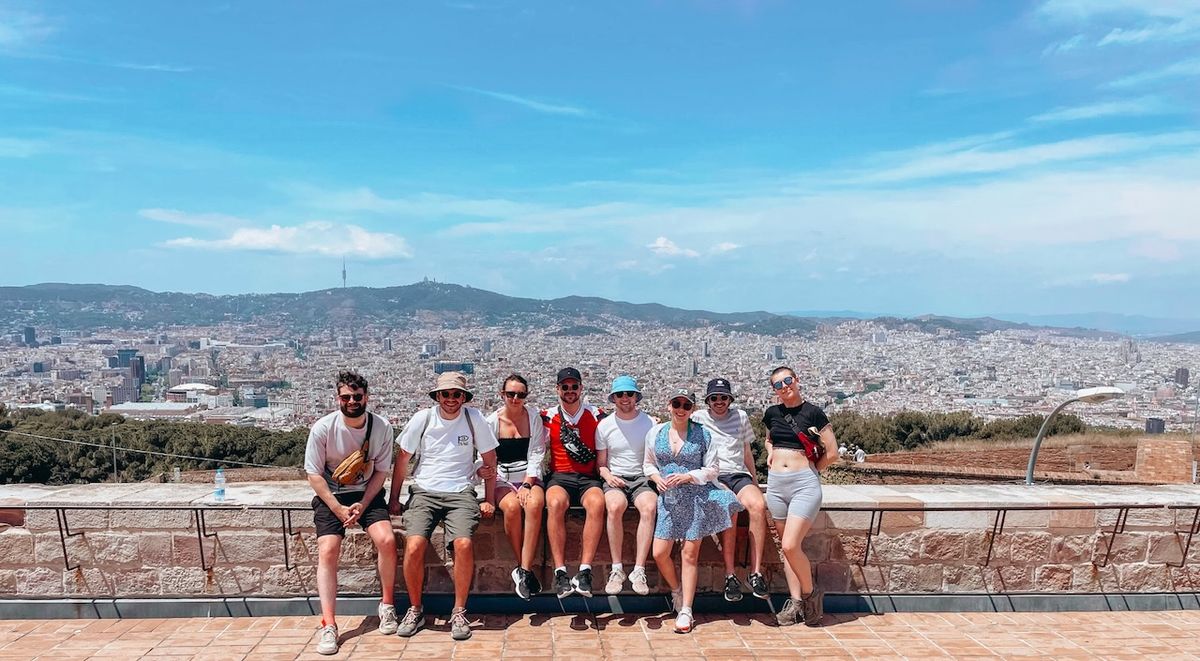 This first week of the break has been a really nice one. We came to Barcelona with a big group of friends that we only get to see a couple of times a year. The festival (Primavera) didn't start until Yesterday so we have spent most of the week exploring the city, going to the beach and drinking.
Firstly, Hol and I are not the best when it comes to the beach. Hol has ginger hair so she basically has to avoid the sun at all costs and I have a real hatred for sand. Don't get me started, I just believe it is something Satan put on this planet to irritate our skin and make us unhappy... That being said, I have enjoyed the beach a lot. If I stay still then the sand doesn't get me, so I can sit and read. When not at the beach we have been to the Sagrada Família, Park Güell and Castell de Montjuic.
Secondly, the first night of the festival was great! It was really nice to be back after such a long time. We saw Khruangbin (my new favourite band that I had previously never heard of) and Gorillaz along with multiple others. Tonight is The Strokes which I mentioned in my previous post how excited I am about seeing them. I have everything crossed that it will be a great night however they had to cancel last week's show as the lead singer had Covid so hopefully he has recovered and they don't cancel this week as well. I am also hoping to see The Smile which for those who don't know was formed from previous Radiohead members.
Finally, there has been one quite big change in my life while here. I have not drank alcohol in 7 years. I have never liked the feeling of being drunk and not really had any interest in it. However, for a while I have been thinking I could probably get into a glass of red wine. Anyway, long story short, I love it with a meal! The problem is I now have to be really carful. I have a tendency to really get into things (like my vinyl collection) so I need to hold back from suddenly spending everything I have on expensive wine. Only time will tell though I guess...
Anyway, I have loved reading everyone else's updates and can't wait to finally meet everyone in just a couple of weeks. In the mean time, wish my wallet good luck from the wine...